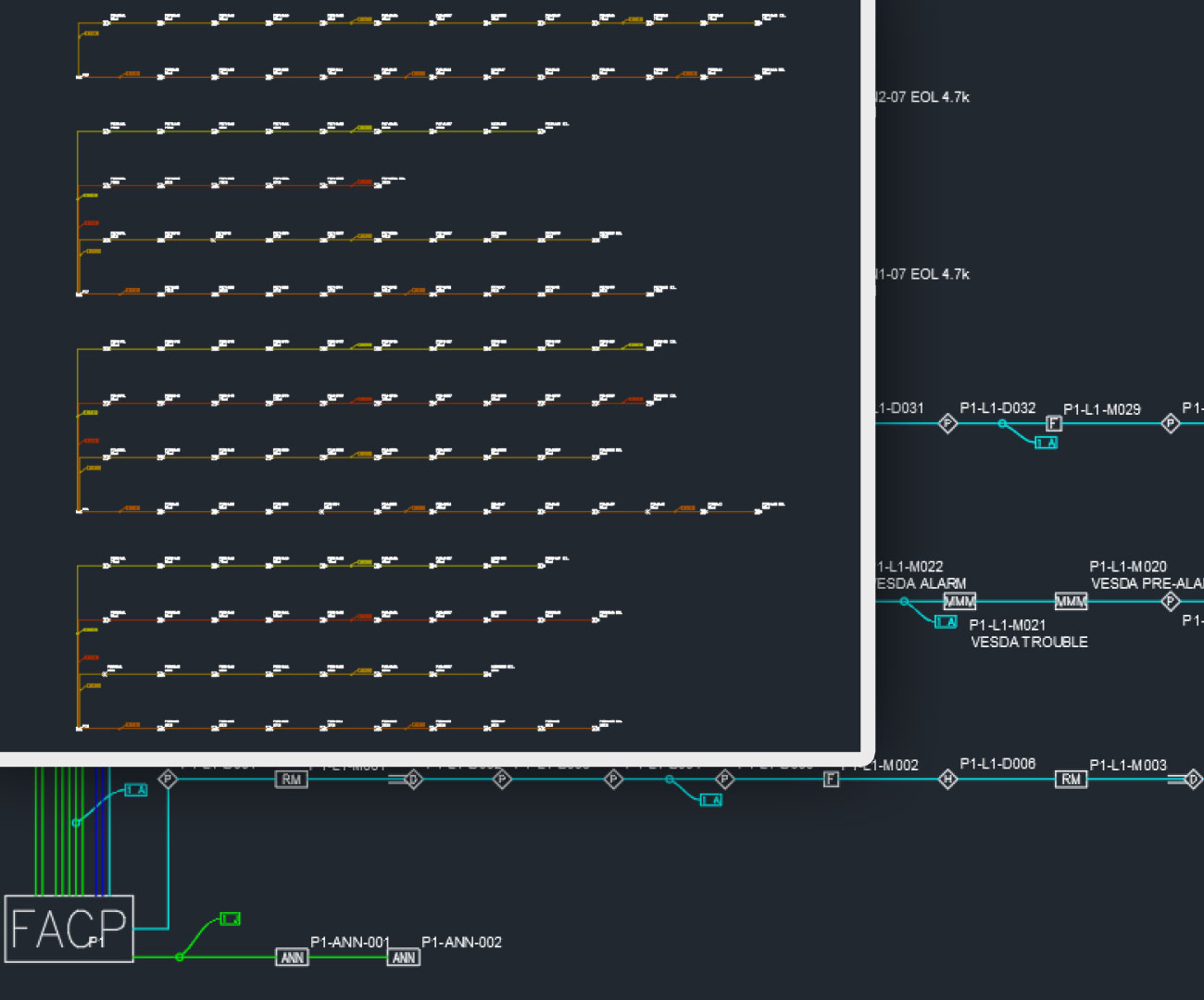 Riser Generation Made Easy
Riser generation is truly one of the most intricate problems to solve, and each project is unique in complexity. We have added a number of layout styles and options make to this process easier. Fast advanced algorithms are used to layout devices depending on your selections to get the riser that looks the best for your application. When you find the perfect settings, these are saved in your project folder so that subsequent riser generation produces a consistent output.
Full project riser generation
Riser by selection
Assign levels to devices
Assign riser columns on select riser styles
Show t-tapped connections
Distinct circuit layout styles
Wirepath layout style
Unparalleled Experience & Support
If you are a small business owner and also serve as your own CAD operator, rest assured that there are many online resources available and extensive help in getting familiar with the base platform drawing features and commands, and we include 6 months of remote technical support in each license.
Knowlege Base
Our experience with cloud computing platforms such as Microsoft Azure can help to streamline your business process and power solutions we create for you. Visit our robust support channel for product updates, knowledge base, FAQ, downloads and more.